San Sebastian's Michelin two-starred Mugaritz gets polarising reviews and I wanted to find out why so I went recently to try out the restaurant. The best way I would describe the food is that it's exploratory and really tests diners' boundaries in some cases. So, while I didn't enjoy all the courses, I really had a good time because on the whole it was fun. The wine probably helped in this case as did going with open-minded and adventurous friends.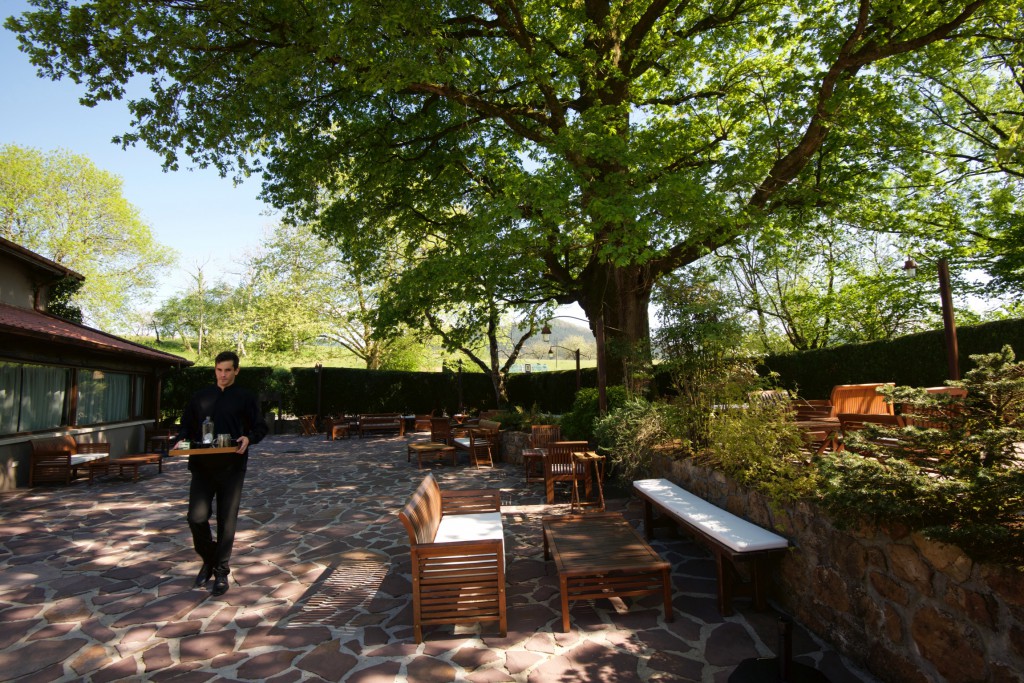 The restaurant is degustation / omakase (no a la carte) only, with our lunch comprising around 21 courses and three different desserts. It sounds like a lot but each course is largely bite-sized. The cost of the meal was EUR165 per person. Most of the other diners there were like us, visitors from other countries. I can imagine that Mugaritz is not the type of restaurant that one frequents regularly so it wasn't that surprising that there weren't many locals there.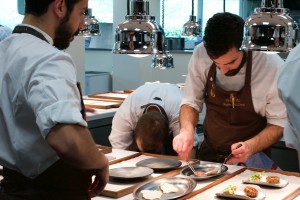 Mugaritz is around 20 minutes drive in the hills in San Sebastian's outskirts, and this gives the restaurant a beautiful setting. It has its own garden, which they encourage visitors to walk around in, and a very pleasant patio where we had dessert and coffee. So for those who smoke, the patio is a welcome retreat.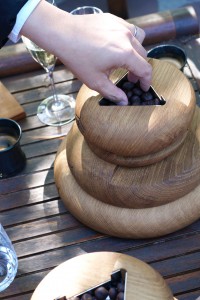 Service was friendly and enthusiastic – it's nice to see wide smiles from the team. One of the highlights was being able to see the kitchen. Also, we had arrived with all our luggage and the team helped store this for us during lunch. The sommelier was very helpful and his recommended wines (we asked for local wines) went well with the meal. In fact, the kitchen adjusted the order of our courses to best compliment the wines we had ordered.
We started with Rafael Palacios' As Sortes 2013, a crispy Galician white; and followed this with two good Catalonian reds -Espectacle del Mont Sant 2010 and Rene Barbier Manyetes Clos Mogador Priorat 2002. We ended with a french champagne – NV Savart Premier Cru L'Accomplie Brut – to go with our dessert.
In the end, I am glad I came. It's a unique experience although there's probably not enough of the food that I liked to entice me to return again. But, if you're adventurous, I think it's worth a try.
Contact Mugaritz: http://www.mugaritz.com/en/
Our Meal in Pictures: