Restaurant Andre remains on top of my list for fine-dining restaurants in Singapore. My one gripe is that dinner here is quite pricey so coming for lunch was much more palatable and no less satisfying. Frankly, its two Michelin stars were no surprise to me. I've always found that Chef Andre's cooking is pleasingly creative but easy to eat as well and that his standards are on par with that of many illustrious restaurants elsewhere.
Andre only serves a set menu and lunch consisted of a three-course starter, followed by four mains and two desserts. It's a fair amount of food for lunch at SGD200 per person. The produce quality is high as expected and we had a good Bresse chicken as one of our mains. This is a highly lauded chicken from Bresse in Burgundy and is the only chicken whose production is held to specific standards and must only come from Bresse – "Appellation d'Origine Controle" or AOC – not unlike the same classification one sees on french wines. These chooks are reared for a longer period of six to nine months and given more room to roam so their meat is flavourful and with a firmer consistency. Only around 1.2 million birds are produced annually and exports are limited.  You could say that this is the penultimate chicken.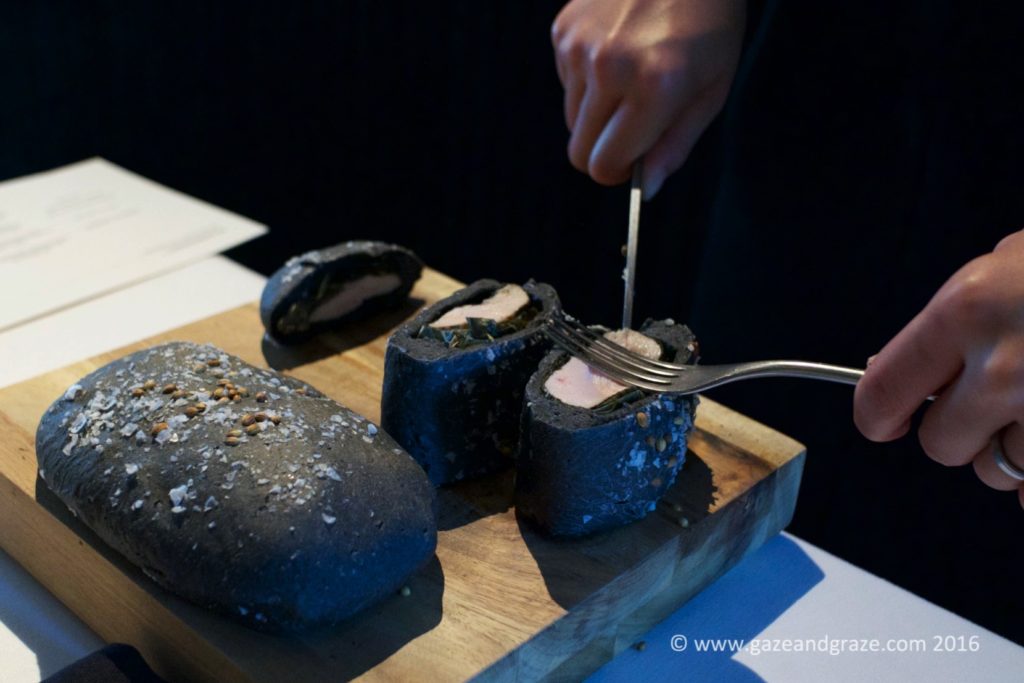 Having experienced Chef Andre's cooking from the time he was at Jaan and at the beginning few years of his current restaurant, it's nice to see that his cooking (I think) has continued to get better. The dishes have gotten increasingly sophisticated mixing a wide variety both Asian and Western ingredients. Also, his desserts have improved markedly. Our meal's two desserts were both very good and not heavy. I'm not a dessert person but I happily ate up both.
The restaurant has a decent wine list and sommelier Ken has selected some nice burgundies. We enjoyed a Jean Jacques Morel 2013 Traversaine St. Aubin. Honestly, prices of wine in most restaurants in Singapore are eyebrow raising so the St. Aubin is just about in an acceptable range. In the end, lunch, wine, water and coffee cost us around SGD300 each including taxes and service charge.
Restaurant Andre is open for lunch on Wednesday and Friday only. Dinner is available on all days except Monday and alternate Sundays. Details and online reservations are found on its website (restaurantandre.com). Best to reserve at least three weeks in advance.