Varenna may be one of Lake Como's smaller towns, but it packs a big punch in enjoyability even if most of our visit consisted of sitting at a cafe drinking aperol spritzes. Situated on the central eastern edge of Lake Como, Varenna is well worth a visit for its lake front ease and photogenic waterfront. Simply put, there probably is no better place or way to see the sun set at Lake Como.
Why We Came
We had a spare afternoon in Lake Como and between the hustle of walking around Como and checking out one of the lake's quieter towns, we chose the latter. I suppose if we had keen shoppers in our group, it may have ended up differently but a visit to Varenna was the perfect counterpoint to an active morning on the Greenway Walk. Admittedly, there was early ambition to do a 6km walk along the lake front of Varenna to Bellano but this quickly changed when we entered the town and ice cream and drinks beckoned. And we also figured that we'd run out of daylight before walking back.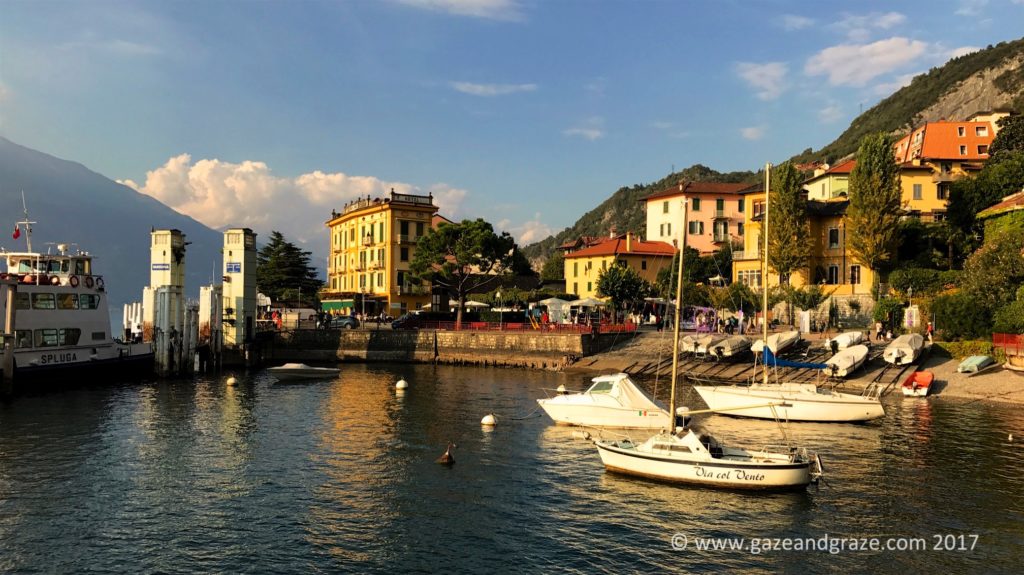 I knew we made the right choice to visit Varenna, as the views of the town on our ferry approach are stunning. A short walk from the pier took us into a cove fronted by stores and cafes. Arguably, the town is quite touristy in this sense but I don't think it's overwhelming as at no point did it feel soulless. Varenna stretches out toward the hills in its background from the lake front. This dispersion of sites for tourists to hang out in probably helped.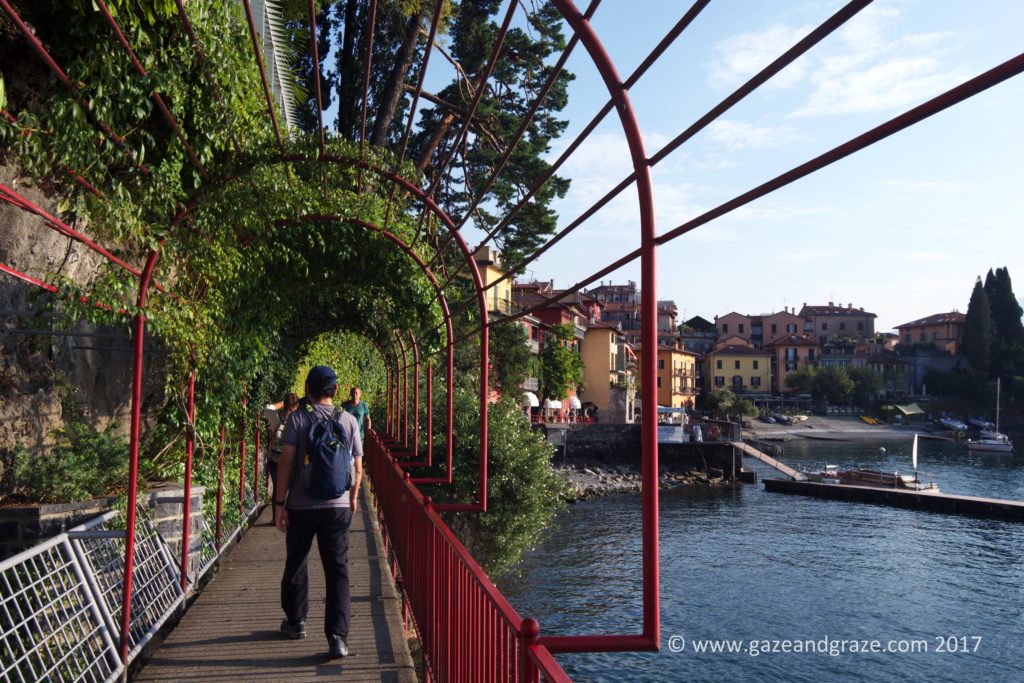 A Good Spot to Chill
We roamed around the town a bit but ultimately gravitated to the Cafe Varenna, conveniently located facing the water. We originally planned to have dinner at a local trattoria, Al Prato, but they were full. This probably worked out best as a light dinner was really all we needed after all the full meals we'd been having. The nicest thing about the cafe was that the wait staff were friendly and relaxed and happy to have us claim our spot for a few hours. At no point did we feel that we'd have to leave our perch to make way for other diners. So we happily ordered more cocktails – they have a nice variation on the basic aperol sprtiz – and enjoyed the setting sun.
Cafe Varenna's food
While I mention mainly our drinks, Cafe Varenna did have some decent food. They have some good salads and pasta but we didn't venture into the mains as we were quite happy with a light meal.