Four days in Italy's Dolomites is not enough but it's better than none. This area is best known for its skiing in the winter. But it was great visiting in the early fall when you can walk the ski routes, and presumably nice in the summer too. I think I'll aim to come again in either late May or September when I imagine the weather will be close to perfect. The Dolomites are easily accessible from either Verona or Venice. It's a three hour drive from Verona to La Villa, where we stayed, or alternatively just a two hour drive from Venice to Cortina. Both towns are convenient to be used as a base although Cortina is better known and a larger town so there are probably more amenities and choice for food. However, I really liked the bed & breakfast we stayed in at La Villa – the Dolomit B&B. Great pizza and pasta in its restaurant and the owners are super helpful with suggestions on where to go.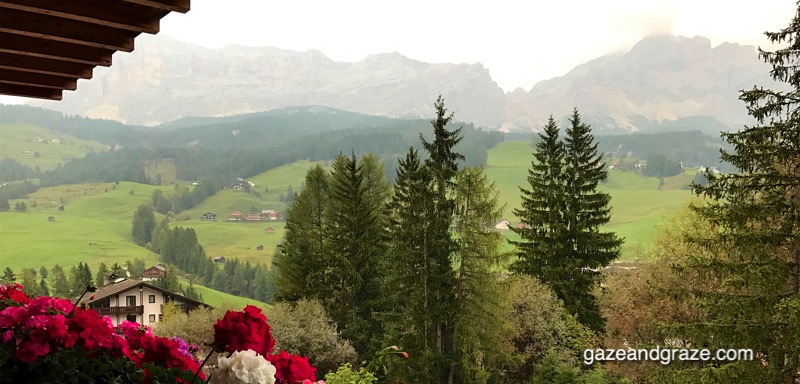 Day 1: Drive to La Villa, checking into the Dolomit B&B. As it's a three hour drive from Verona, it's not a bad idea to stop for lunch in Bolzano or Ortisei. I ended up visiting a friend near Bolzano for lunch. The turnoff toward Ortisei after Bolzano has some great views along the way. If you're visiting Ortisei, a nice idea would be to take the cable car up to Sofie Hutte where you can have lunch in the mountains and do a short walk. If I were to visit again, this is probably what I would do. La Villa is just under an hour's drive from Ortisei.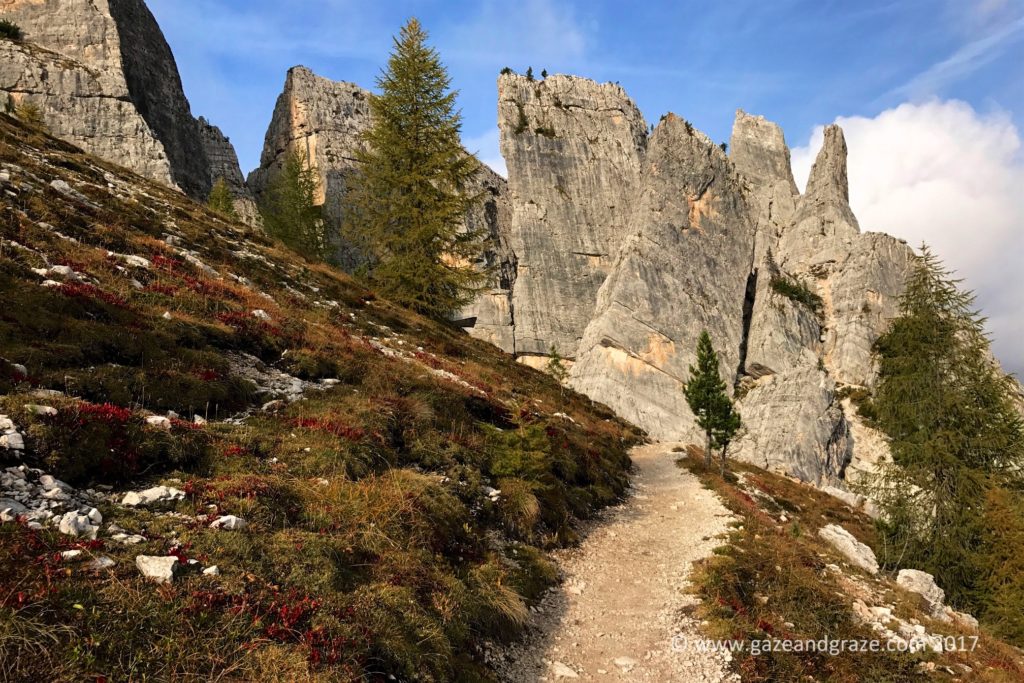 Day 2: If it's not raining, a drive out to Cinque Torri (Five Towers) and a pleasant walk is highly recommended. More details on our Cinque Torri walk can be found here. On the way to Cinque Torri, we passed by Passo Falzarego which is where we turned back to for lunch. At Passo Falzarego is a cable car up to Rifugio Lagazuoi, which is a great place to grab lunch. Lagazuoi may look familiar because it has been featured in movies including James Bond's For Your Eyes Only (who can forget that memorable ski chase!). There are numerous walks in the area but we opted to walk down from Lagazuoi to Rifugio Scotoni along Route 20. This is not as easy a walk as our morning loop in Cinque Torri with some steep descents as you can see in my Lagazuoi to Scotoni blog. Combining the two walks makes for a nice, moderately challenging day. Which also means an excuse for some good pizza, pasta and wine for dinner back in La Villa. The restaurant at the Dolomit B&B, La Tor, is highly recommended and family friendly. There are big tables as well as a cosy bar.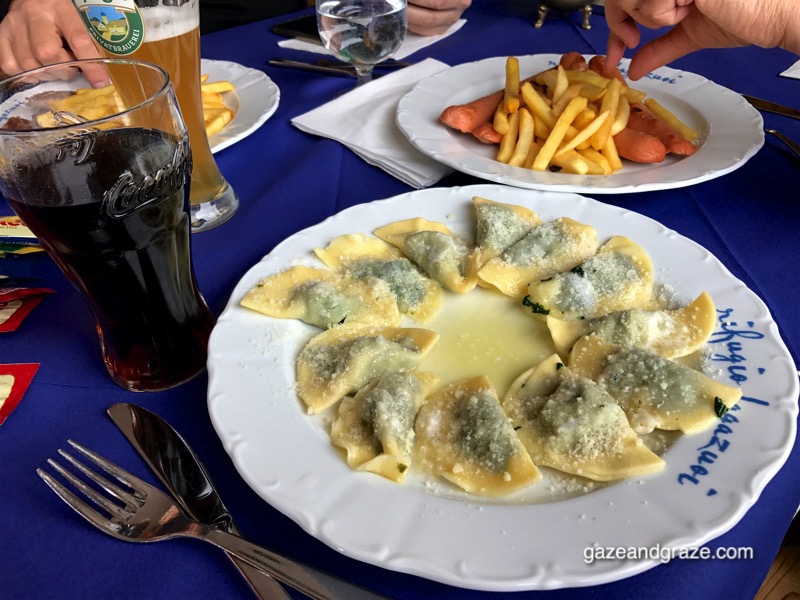 Day 3: Unfortunately for us, the weather wasn't great on our third day but we still made it out to Passo Giau. We didn't do any of the walks in the area so this is a place I'll have to come back to.  Nonetheless, we had a great meal at the Berghotel Passo Giau. This is another good place to stay to explore the area. The other walk I'd consider doing is one nearby to the Croda da Lago. Another good visit to make on a day with iffy weather is to the Largo di Braies. Although it was drizzling when we were here, it is still a doable walk around the picturesque lake. We moved from La Villa to be closer to Cortina and stayed at another B&B but I'd don't think this is absolutely necessary although it does make the ride out to Tre Cime shorter the next morning.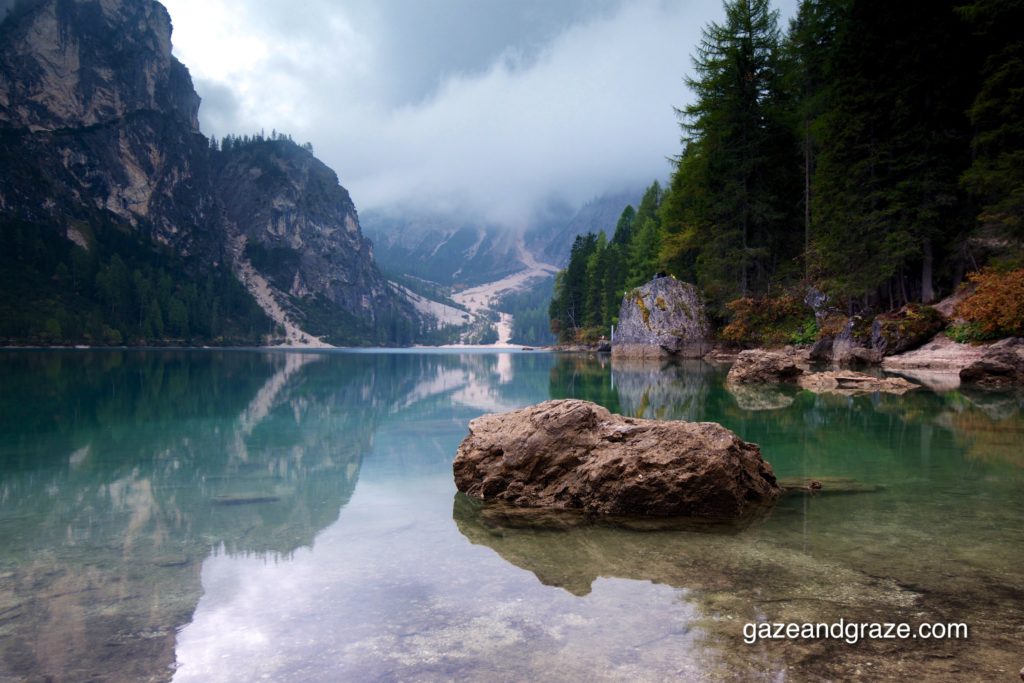 Day 4: I'd devote the final morning to the loop walk at Tre Cime. This ended up being my favourite walk during my short time in the Dolomites. The full walk probably takes around 3-4 hours after which I'd suggest lunch nearby in Cortina. In my case, as opted to stop for lunch at Michelin one-starred Aga Ristorante which is south of Cortina and en route to my next stop in Valdobbiadene. Cortina is also close to Venice so that's another easy next stop.