Les Amis (website) remains one of Singapore's top fine dining destinations. It has been a standout for decades but I haven't eaten here in a few years and so a visit a few months back surprised me positively. The restaurant's current chef, Sebastien Lepinoy, hails from France and settles Les Amis with quality modern french cooking with a lighter touch. While Singapore's Michelin rankings may have left some surprised, I do think that Les Amis genuinely deserves its two-starred accolade. And the best thing is that as the menu is priced meaningfully below a few of the other multi-starred restaurants here.
We went back to Les Amis after an absence of quite a few years. Our delayed return was mainly due to the explosion of new restaurants to try in Singapore. So we missed chef Lepinoy's transfer to Singapore from the restaurant's then Hong Kong outlet. If we had known how enjoyable the food was, we would have been back sooner. I'm giving a shout out to the pastry chef Cheryl Koh also, the door gift from Les Amis is so good, my husband ate his in the car.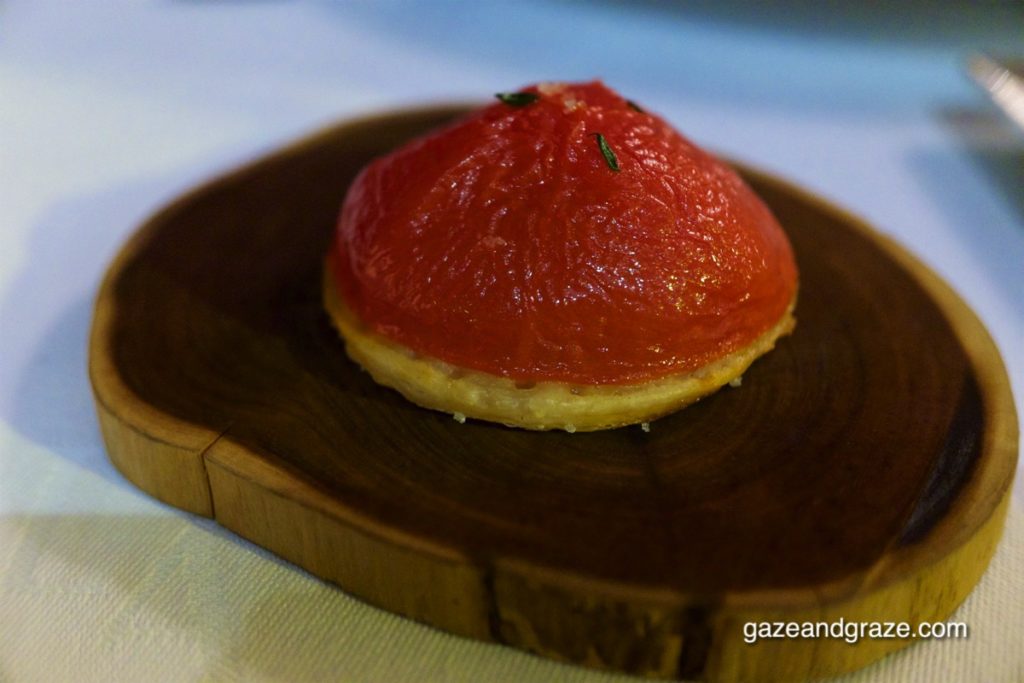 There are two set menus along with the a la carte. The five-course menu features the restaurant's classic dishes priced at SGD185 while the seasonal 8-course menu is SGD340. When I was there a few months back, they had a wonderful 7-course crustacean based menu. All of its key ingredients had probably just arrived from France with even the tomato in the amuse bouche hailing from the Jardin du Rabelais in the Loire. One of the dishes I had, Langoustine de Loctudy is still on the current set menu but there are constant change ups in their menus to allow for the produce seasonality. I'm eyeing their autumn menu now.
Food porn photos